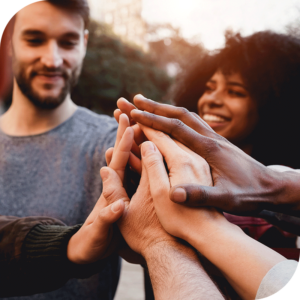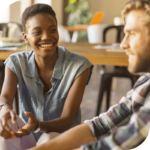 Start Your Recovery Journey Today
with expert addiction treatment at Vertava Health
Join over 11k people who have found success with our accredited treatment programs.
Vertava Health is a comprehensive, evidence-based behavioral health treatment center. Our mission is to help patients achieve their recovery and wellness goals as they attend our inpatient and outpatient treatment centers. In addition to these in-person treatment options, we offer virtual healthcare options for addiction and co-occurring mental health issues.
To ease the path to recovery, we provide a variety of services to meet our patients' needs on their journeys to healing, tailored to the needs of the individual. With evidence-based therapies, medication management, and more, we give patients the tools they need to heal.
Vertava Health Testimonials
See What People Have To Say
We pride ourselves on helping our patients reach long-term success, but you don't have to take our word on the matter. See what people have to say about their experience with Vertava Health.
"I love this place! Everyone at the facility truly cares about your recovery. Most of the workers are in recovery themselves. They have Yoga, Equine Therapy, a Wilderness program and zip lining! I will never forget my 3 month stay and the people I met here!"
"Facility itself is nice, but its really the staff that is exceptional, as they make you feel at home during your stay here. Would highly recommend."
"I arrived there on December 8th 2017, I am still sober today and I told my cousin about the facility, and she went there in February 2018 and she is still sober to the date also, I am praying that they can take my little sister in she is caught up in addiction badly...I have 1000% faith that they can help her 🙏 "
See What We Have To Offer
At our treatment centers, located throughout the United States, we provide a range of behavioral health services. With telehealth, inpatient, and outpatient options, we have the ideal treatment program for your needs.
Addiction Treatment
Programs
We offer a range of addiction treatment programs that we tailor to the unique needs of the individual.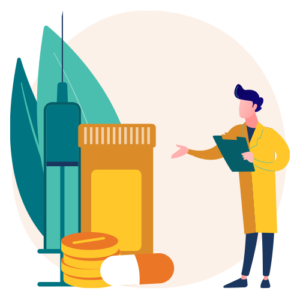 Substance Abuse Treatment Programs
If you're abusing substances, our treatment programs are for you. We offer a variety of levels of care, depending on your symptoms and the severity of your condition.
Addiction Therapy Programs
A significant part of our addiction treatment options is our therapy programs. We provide several evidence-based therapy programs that can help you understand your addiction and begin the journey to healing.
Adolescent Partial Hospitalization Program
Teens in our adolescent partial hospitalization program can keep up with their education and live at home while receiving effective, personalized treatment for addiction.
Care and Support Is Available at Vertava Health 24/7
How Can We Help You Today?
If you're battling addiction, mental health concerns, or other behavioral health challenges, we want to help. Contact us today by calling 844.470.0410 or filling out our convenient form below.
Want to get help, but not ready to talk?
You can receive 24/7 text support right away and at your convenience. There is no obligation to enter treatment and you can opt out at any time.
Sign up for text support to receive:
Live Out Your Best Future
Comprehensive addiction treatment to help achieve long-term success in recovery and wellness.